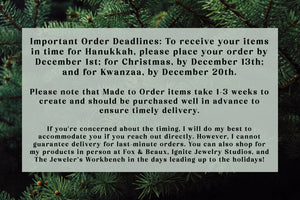 Tiffany Payne, the craftswoman behind Young Crone, is a multi-generational WNC native with a lifelong passion for art and jewelry making. She transforms her affinity for nature, dreams, synchronicities, and her surroundings into everyday jewelry to comfort and empower others.
RADA MEMBER
Tiffany is the Studio Assistant as well as an Instructor at Ignite Jewelry Studios. You can see her work there in person and/or take a workshop with her!
Located in Riverview Station
Ignite Jewelry Studios
191 Lyman St.
Asheville, NC 28801
Studio #262